Browse Categories
Contact Us

RKSfluid Flow Control Company

Web: www.rksfluid.com
Tel:  +86 24 2318 0188
Fax: +86 24 2318 0788
Mail: info@rksfluid.com Contact Now
Subscribe

Get email updates on new products
About Us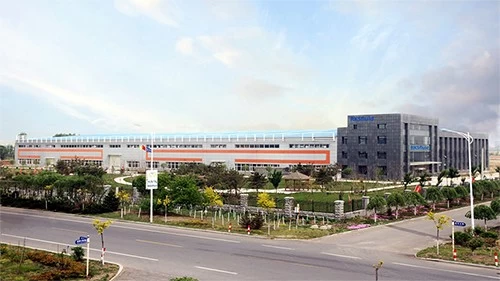 RKSfluid is a multi-divisional industrial company, headquartered in Shenyang, China. Founded in 1997, RKSfluid features a modern production workshop for both foundry and machining, a research and development center, and a quality inspection center, with has modern production workshops, R&D and quality inspection centers, advanced CNC machining, welding and testing equipment, and automated assembly lines. Coating line, dust-free assembly shop. After years of development, built an international team that integrates professional design, research and development, production and sales.
RKSfluid has 9 invention patents, 1 international patent and more than 30 new technology patents. Obtained the CE issued by TUV-Rheinland, ISO9001, OHSAS18001, API, TS, WRAS, SGS, AWWA, nuclear certification supplier, nuclear industry quality management system, weapon equipment quality management system, national military standard supplier, national military standard system, qualified supplier of CNNC, qualified PLA supplier, CNPC Material supplier access, and Sinopec Global Supplier Management System.approved by TUV for CE, ISO9001, and
TS in china.
After years of development, we continue to improve and seek out innovation while adhering to "Proven Technology, Superior Features and Legendary Value" as our product value philosophy. We constantly optimize product structure and improve technology content to provide integrated solutions and meet customer demand. Our products are widely exported to Asia, Europe, Africa, America, and the Australia Pacific markets. Customer satisfaction is our working goal!
Main Products:
I- Valves: Butterfly valve, Gate valve, Check valve,Hydraulic control valve,Knife gate valve,Air release valve.
II- Filters: Bag filter, Candle filter, Scraper filter, Precision filter, Modular self-cleaning filter, Fully automatic backwash filter, Cartridge filter, Basket Filter, Heat exchanger, Filter shell.
III- Casting parts & Machining parts & Valve accessories.
IV- Service: OEM & ODM service