Contact Us

RKSfluid Flow Control Company

Web: www.rksfluid.com
Tel:  +86 24 2318 0188
Fax: +86 24 2318 0788
Mail: info@rksfluid.com Contact Now
Subscribe

Get email updates on new products
News
Double Eccentric Butterfly Valve Meaning
RKSfluid 2023-02-10 15:52:51
Double eccentric butterfly valve is also called high performance butterfly valve, which is mainly used in water plant, power plant, steel smelting, chemical industry, water source engineering, environmental facilities construction and other systems for drainage, especially for waterway pipeline, as a regulating and intercepting device.  Compared with the middle line butterfly valve, the double eccentric butterfly valve is more resistant to high pressure, longer life, and good stability.
Compared with other valves, the larger the diameter, the lighter the material, the lower the cost.  However, because of the butterfly plate in the middle, the flow resistance is large, so the butterfly valve smaller than DN200 is not very meaningful.
Double eccentric butterfly valve is further improved on the basis of single eccentric butterfly valve. Its structure is characterized by the fact that the stem axis is both off the center of the butterfly plate and off the center of the body. The effect of double eccentricity makes the butterfly plate quickly detach from the valve seat after the valve is opened, which greatly eliminates the unnecessary excessive extrusion and scraping between the butterfly plate and the valve seat, reduces the opening resistance, reduces wear, and improves the life of the valve seat. The substantial reduction of scraping also makes it possible to use metal seats for double eccentric butterfly valves, which improves the application of butterfly valves in high temperature fields.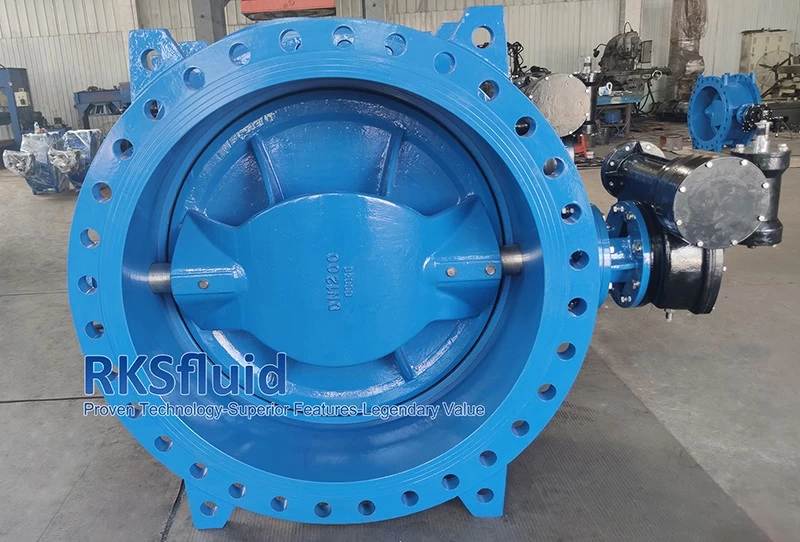 Structural Features:
1. Reasonable design, compact structure, easy to install and disassemble, easy to maintain.
2. The eccentric structure reduces the friction of the sealing ring and prolongs the service life of the valve.
3. Completely sealed, zero leakage.  Can be used in ultra-high vacuum conditions
4. Change the material of the valve plate seal, butterfly plate, shaft, etc., can be applied to a variety of media and different temperatures